The Agency was retained to rebrand a skin renewal technology originally developed in France that would enable a successful product launch in North America. The company's marketing strategy was to offer the modality exclusively to dermatologists and plastic surgeons, who in turn would provide it as an elective procedure to treat fine lines and wrinkles caused by aging and sun damage.
It was the company's assumption, by marketing the modality via the physician practice, the company would be able to support premium pricing and develop a base for future innovations for skin rejuvenation in ethical medical markets.
Our immediate challenge was to rename the electromechanical device the French manufacturer called "DermaMax 2000" into a brand that would capture mindshare in both the physician marketplace and the anti-aging, skin care customer, comprised primarily of adult women.
Brand messaging was based on the following considerations:
(1) The French device was a non-invasive, non-traumatic alternative to traditional surgical and chemical skin renewal therapies.
(2) The underlying treatment goal to reduce fine lines and wrinkles was driven largely by consumer aspirations to achieve a beautiful youthful appearance.
Position the Brand as a gentler, safer alternative to glycolic peels, as well as surgical skin renewal procedures.

Align with the beauty, glamour and style associated with the Brand's distinctive French origin.
To accomplish objectives, we recommended rebranding the technology as the "Parisian Peel".
Dermatologists and Plastic Surgeons
Adult women
One year after the launch, research by Medical Insight, Inc. and other market analysts demonstrated that in a field with over 26 competitors, "Parisian Peel" had become the best-known brand of medical microdermabrasion in North America and around the world.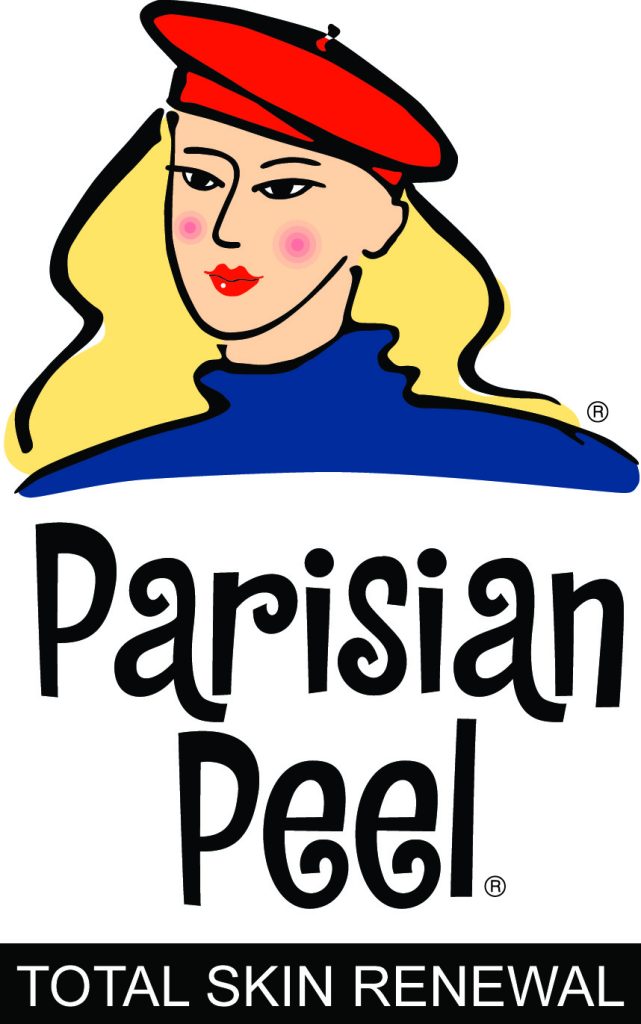 Initial Brand Identity –
To support the initial product launch, we designed a look and feel that would:
(1) Convey the Brand's French roots.
(2) Be non-clinical and patient friendly.
(3) Be memorable, tasteful and entertaining for both physician and consumer audiences.
Graphics and typography were designed to augment the distinctive French aura of the new Parisian Peel Brand. Our specific creative solution was to develop an illustrated logo portraying a young woman in a beret and turtleneck. Her blond hair and red beret flourish in color. Her silhouette stands out in monotone. The Parisian Peel typeface mimics a Parisian playbill or cafe sign.
Medical Microdermabrasion
The initial market objective was to introduce a new modality in the simplest terms as a skin renewal method. As the market matured, the marketing strategy was adjusted to further emphasize the professional nature of the Parisian Peel technology, in order to distinguish it from less expensive systems aimed at cosmetologists and spa operators. The brand name was accordingly re-tooled as "Parisian Peel Medical Microdermabrasion."